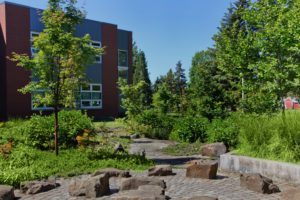 We provide a variety of seasonal landscape services for our clients. These services include, but are not limited to:
Leaf pick-up
Gutter cleaning
Snow removal*
We also provide weekly and monthly maintenance offerings depending on your landscape needs.
*Our Regularly Scheduled Maintenance clients have top priority for snow plowing of parking lots, driveways and sidewalks in the event of snow.
Green Solutions
If you are looking for environmentally friendly solutions to your landscaping needs we can help! Here are a few additional green services we offer:
Sweeping and raking of leaves and debris (to prevent clogged drains)
Non-Chemical Weed Killer
Organic Fertilizers
Pet Friendly Solutions